Hot Line
Dear colleagues!
Please be advised of the KGM
hotline

operating to receive calls and messages in the following cases:
wrongful or illegal actions by KGM
employees or third parties
proposals relating to KGM
business activities
incompliance with KGM regulations
or legal acts of the Republic of Kazakhstan
Objectives
Feedback between KGM employees and top managers.
Better compliance with KGM regulations and executive documents.
Analysis of the incoming messages to identify systematic problems,
critical situations for prompt elimination/prevention.
Timely identification and prevention of violations relating to incompliance with KGM internal regulations and legal acts of the Republic of Kazakhstan.
Note: information not related to the aims and objectives of the Hotline will not be considered.
National Company «Samruk-Kazyna» hotline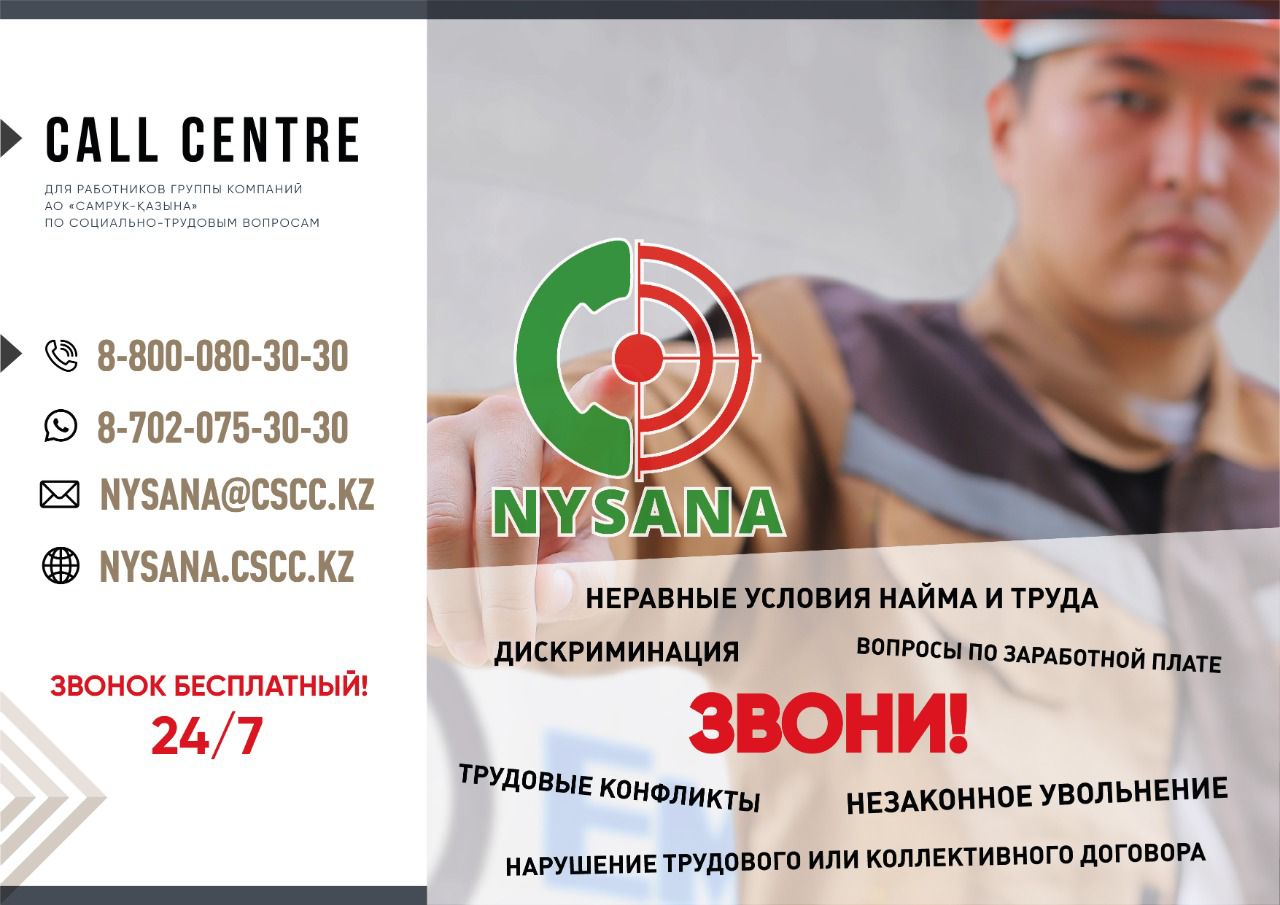 Blog of the Board