Sponsorship assistance
LLP "JV" Kazgermunai " is one of the leading oil and gas companies in the Kyzylorda region that considers the social responsibility of business as its priority.
One of the components of social policy of the company, which has become a tradition, is signing of memoranda of socio-economic development of the region between the Partnership and the city administration. Monetary assets remitted according to the memorandum, are used to support the architectural and construction projects, to improve appearance of the city, to support projects of housing and communal services and energy, to support science and culture, and landscaping of the region.
However, the main type of cooperation between business and social sphere continues to be a charity and sponsorship. Therefore LLP "JV" Kazgermunaiy" annually lays a lot of funds for sponsorship to the budget. Through the sponsorship partnership supports development of social spheres of the region by investing in equipping the medical institutions of the region with modern equipment, modernization of material - technical base of secondary, vocational and higher education institutions, as well as creation of the necessary economic conditions for the spiritual and physical development of the society, carrying material investments in the development of culture and sport.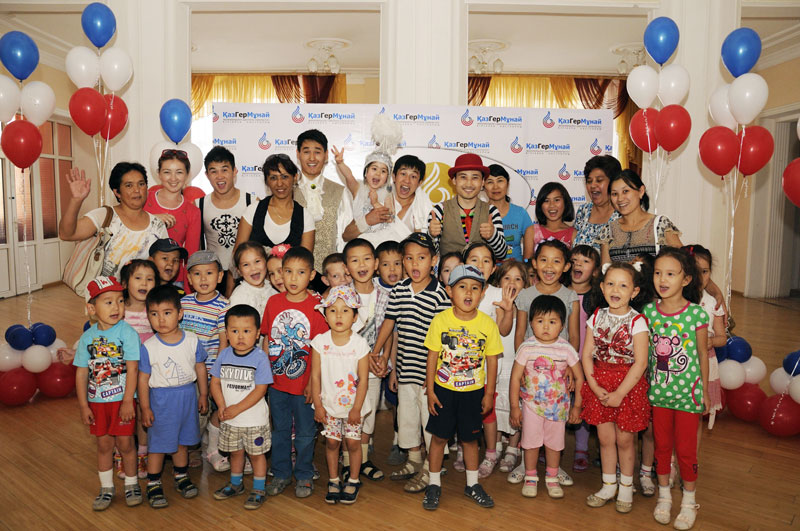 LLP "JV" Kazgermunai "constantly monitors the socio-economic transformation taking place in Kazakhstan society, with the aim of timely improvement of the measures level on social protection and support of the citizens. Partnership provides assistance to low-income families, mothers-heroines, WWII veterans, their widows, the disabled people, as well as public funds and organizations that support vulnerable people.
Blog of the Board